Hey everyone,
Things have been busy here. Thank you to everyone who has ordered a DVD to date you guys are awesome! We still have plenty available so get your orders through.
For those not in the know, there has been some massive floods up here (worst in 40 years). We post out orders the day after they have been placed but due to these floods there
may be delays within Australia Post which we cannot help. 🙁

Now for those that have ordered the DVD, you have the chance to win the Wreck Em Oh One Oh deck (pictured here hanging on my wall) All you have to do is take a picture of the DVD
and upload it to the Wreck Em facebook page
Now heres the tricky part. The picture which is the most unique will win! It could be a picture of the dvd with your car/nice location/Girlfriends Boobs, what ever you think it will take to win the deck!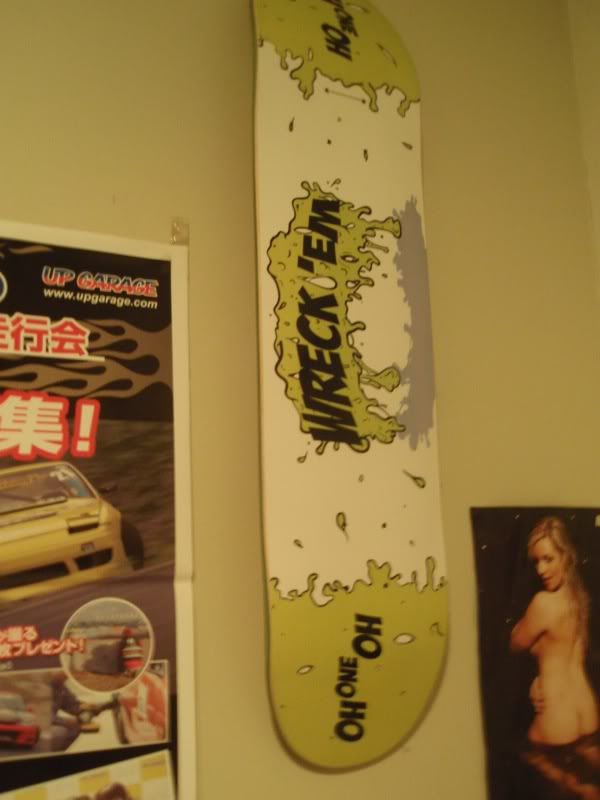 -Mez