Not much happens in Weegena, Tasmania but last Sunday the 12th of June disaster struck for Dave Dennis. Its hard to picture, but I can't imagine having to sit back and watch as your livelihood, your hard work, your time effort and money and your love go up in smoke. This was a reality for Dave, and there was nothing he could do about it, by the time he realised the shed of dreams was alight, there was no stopping the fury.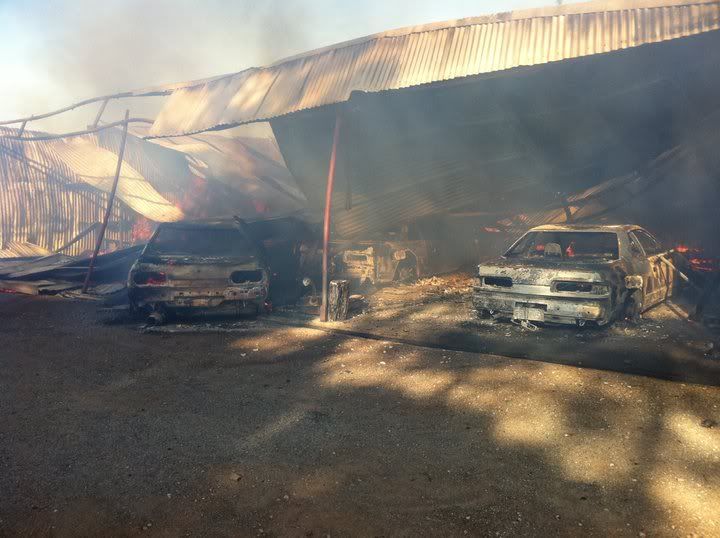 Most people reading this probably won't know Dave and might be wondering why I am even writing this, I mean sure, things like this do happen to people, maybe not often, but it happens. The difference here is Dave deserves a helping hand. Dave is the type of guy who you call when you smash a radiator in the que for the Spirit of Tasmania ferry leaving Melbourne and he is waiting at the dock on the other end with three other radiators, tools out and coolant back in the car before the other hung-over idiots you're travelling with are even through quarantine. The genuine nice guy who always sacrifices his time and effort to help someone else out, even if he has something else that he really should be doing. Dave is known to spend most of his time at a drift day underneath someone's car instead of actually watching, yes, he actually brings a pair of "work clothes" with him even though he's even not driving. He defiantly carries with him the small town, work for everything you've got, help everyone out stereotype.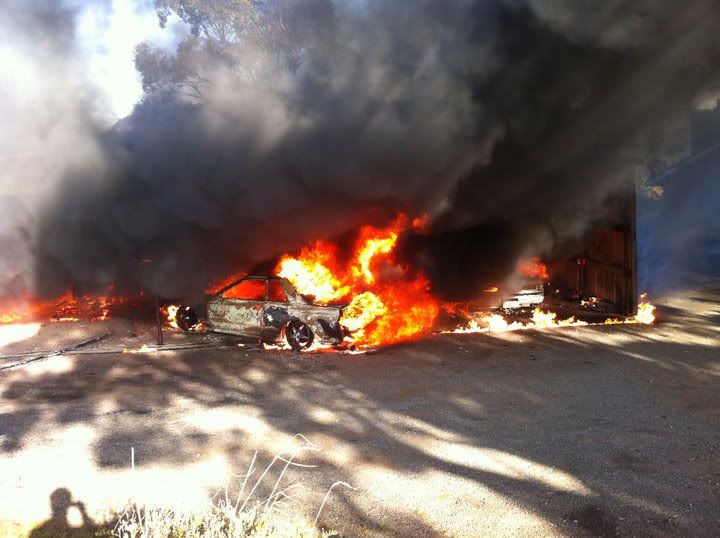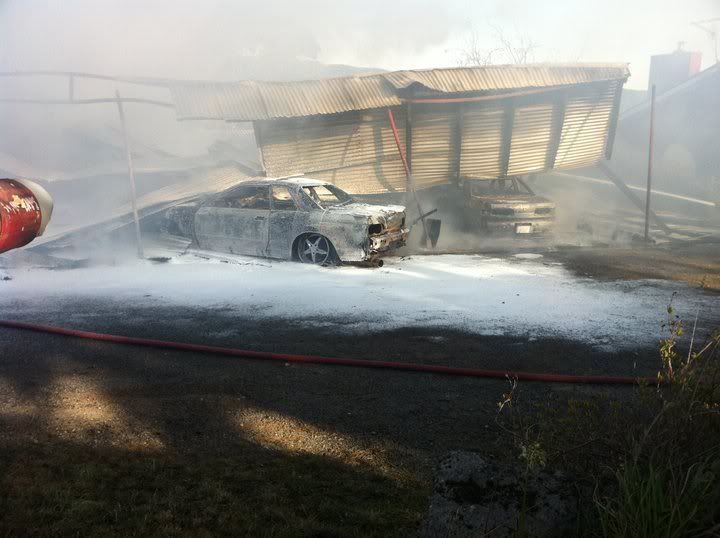 Fortunately, the family home was untouched by the fire, however I think Dave spent more time in the shed then in the house anyway, so it was probably more like a home to him. Amongst the wreckage lays his 99% finished R32 skyline, fitted with a near brand new stroker RB22, I think it's fair to say everyone hated its bright yellow paint, however it looked better than the charcoal black as it sits now. Also in the charred remains, his work in progress LS1 powered S13, a car that Dave has been putting countless hours into which is now a melted heap of metal on a concrete slab. The third car to do down was his daily S13 Silvia, the trusty steed that got Dave to and from work everyday, and beyond. The cars that Dave has lost are only half the pain. His tools, compressors and other work related items are also gone, which isn't very handy when you're a mechanic. Some exotic wheels have been lost and also much of Daves fathers belongings such as his hunting and fishing gear. Unfortunately, belongings of other people's were also in the fire, there because as is Dave, he was somehow helping out with the rebuild of a motor or god knows what else, a brand new forged, SR20 belonging to Pagey of the North West HTS boys has vanished into a melted ball of alloy. The edge of it all couldn't have even been knocked off as the fridges, including the beer fridge (Dave's favourite type of fridge), which turned out to be the cause of this hell were all gone.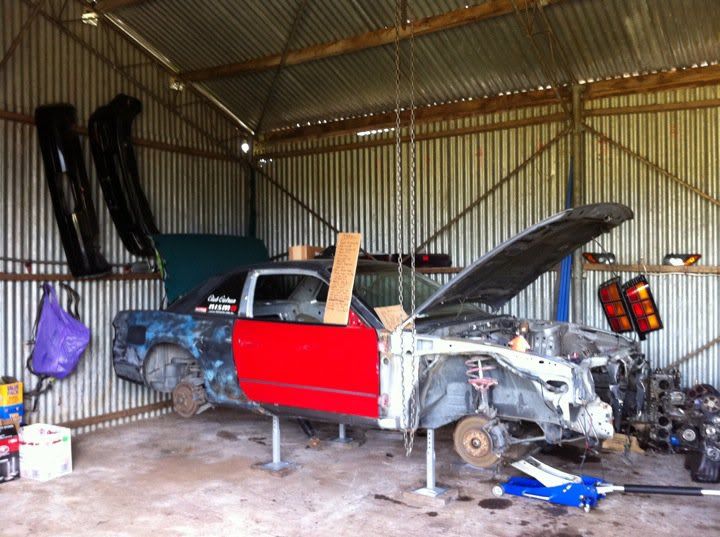 We were notified today that the home and contents insurance would not be covering any of the cars or parts lost in the fire. Most of the tools should be covered, however there is somewhere in excess of $60,000 worth of cars and parts down the drain along with the cost of some of his families and others belongings. To add to this, Dave can't get to work as his daily S13 was one of the three cars gone and is subsequently on leave.
What im putting to you, is if you know Dave or not, but you want to help, please, don't hesitate. Do not feel obliged (but we know where you live, muhaha), but if you can afford to contribute a small donation it would be much appreciated. Dave's bank details are at the bottom of the page. Furthermore, if any readers know where to source a LS1 (late as possible) and related manual parts, and S13, etc. shells that are at a good price and in, or easy to get to Tassie, please leave a message.
Keep drifters drifting, help out the community.
Acc Name: DAVID DENNIS
Acc #: 511680992
BSB: 017 520
-Matt Russell