The key to this year will be planning! With so many big ideas involving big trips its important we keep track of what is going on. It was an overcast day so work got called off. It came at a perfect time as I needed to head up and see Erin from JDM Garage.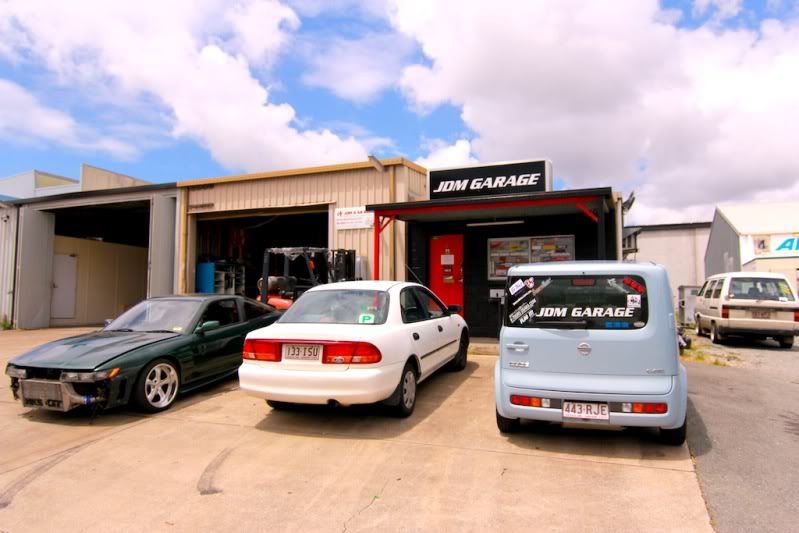 Erin has been along side Wreck 'Em from the get go offering his support. This year we both have big plans! Erin is responsible for organising our trip to Japan that will be featured on this years DVD. You see Erin runs K-Tours with good friend Shane Bingham. K-Tours offer drifters the trip of a life time visting tracks such as Ebisu, Meihan mixing it up with drifters such as Naoki Nakamura of Team Burst and visiting dozens of work shops and having a truly awesome experience.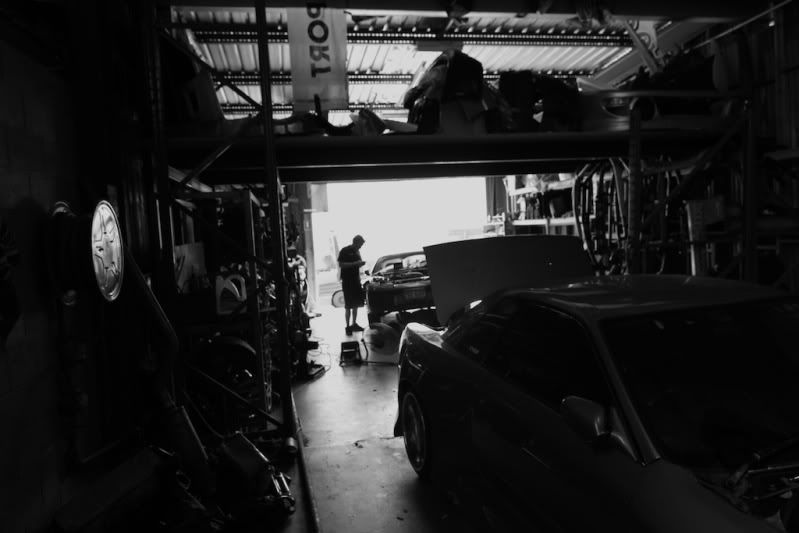 Erin filled me in on whats going to be going down when we're in Japan and all I can say is Japan can't come quick enough!!! Apart from that I thought I would check out what was happening around the garage that is JDM.

Here Erin and Matt work on a customers S15 whose motor wasn't running 100 percent.

Here is a customers Sil80 with some questionable side skirts 😛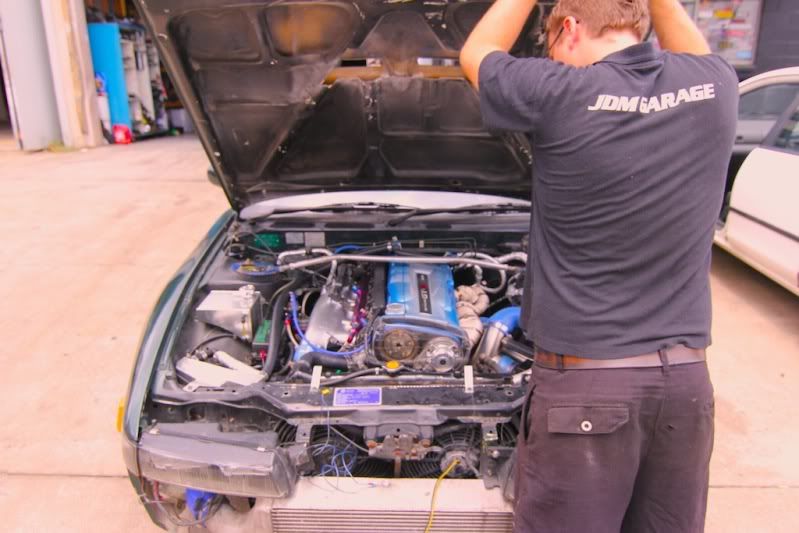 Underneath an RB26 POWERHOUSE!

Then there was this thing sitting at the back. Tom's LS1 powered S15. Whilst the build time on this s15 is questionable. Tom has recently had a spark of motivation which has seen it come a long way! Check out how huge those Porsche brakes are!