A couple weeks back NSW drift posse Hit & Run held their usual bi-monthly/when ever we can get the track practice day. I love these days because they remind me of the Morning Sessions back home at QR. Super chilled drifting with a great bunch of mangs!
This time how ever the day got quite domestic! Queenslanders answered the call and managed to put up quite the contingent of drivers. Danny T, Todd Waldon, Locky Gasman, Steven Lewis, Kyle Sheather, Daniel Buchner, Charlie H and Glenny all made the 14 hour trek down! The party didn't stop there but, Victoria finally responded to the email and managed to whip together 3 of the best looking lads to come up and party, Chris Anderson, Jam Jam and our very own Ryan G-ub-Illin. Ryan how ever stepped it up a notch and actually drove his drift car all 7 hours from Melbourne up for the event.
Flynn mooning TJ on the way down

Victorian Connection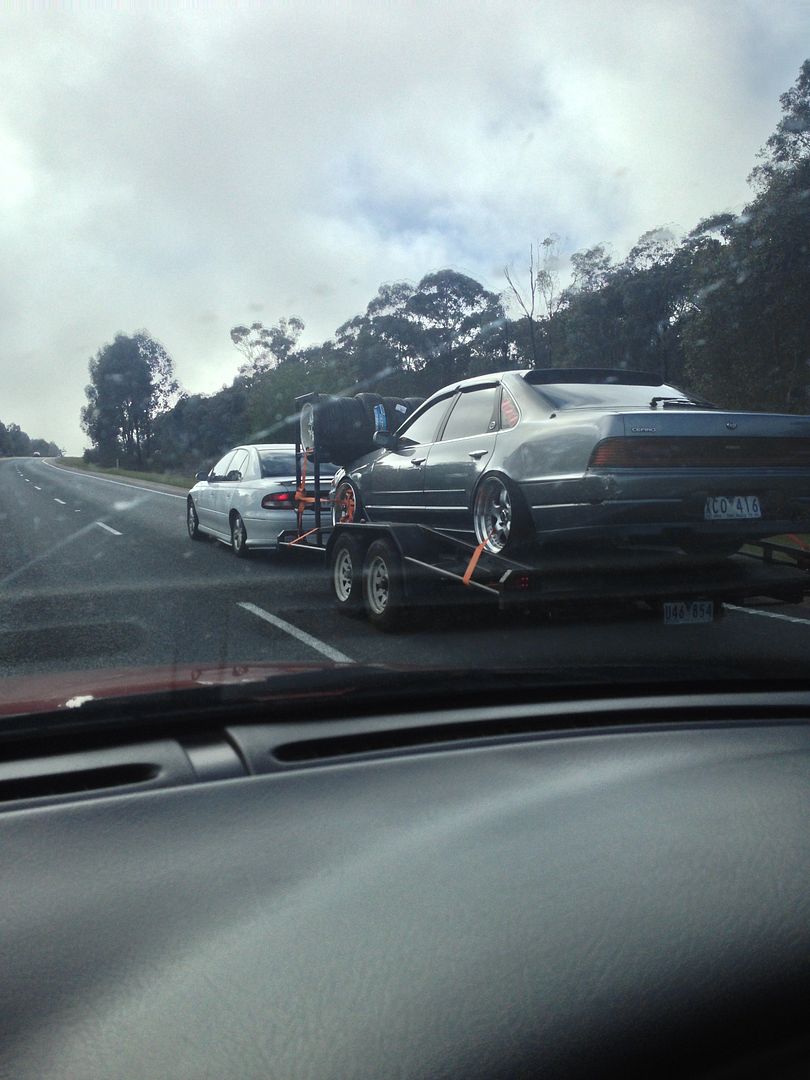 It wasn't just dudes that were driving that made it down for the event… Qld ROLL DEEP

In true Wreck 'Em spirit…. THATS NUTS!!!! (what you never seen the end clip of Oh One Oh….)

Ryan's homie Bray showing how the Fat Arm is done Melbs style

The plan was to meet up there around Saturday night, chill Sunday, drift Monday! The Victorians had beat us to the punch and were subsequently celebrating….

…Locky's Nissan had other ideas

We made it, Smiles are a plenty

A gathering a round the fire was had…. and then the decision was made…..